Discover the

Developer Console The easiest way to create and share LiveChat apps
for over 60,000 active users Go to Console
Features
See what is there for you
About
See what it's all about
Tour
A perfect app in just a couple of steps
OverviewUse the handy checklist to make sure you don't forget about any essential part of your app.
DisplayName your app, upload or generate an icon and provide the description, the installation message and a link to the guide or tutorial.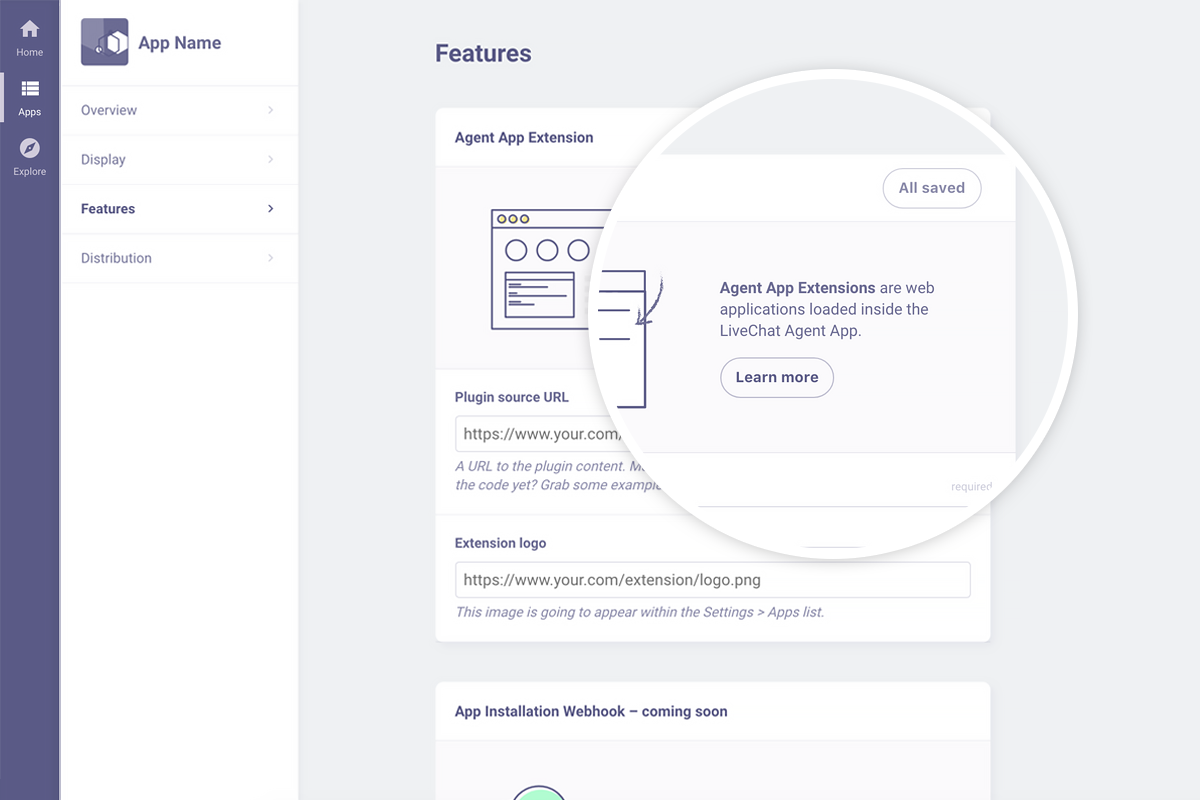 Features Interact with the data in various ways by using REST API and embed a web application inside the Agent App.
DistributionIt's showtime! Share your app with the world by enabling it for your team (i.e. all agents at your license) or by submitting it to us for review if you want it to be available for all LiveChat users.
Newsletter
Stay up-to-date with the developers news
Subscribe to the Developers Newsletter to receive updates
about new features, options and articles.
(No worries, we don't spam.)